It is a Sufi ceremony performed as dhikr '' remembrance of God'', 'These ritual was found in the thirteenth century inspired by the mystical poet Jalal-al-Din al Rumi.

The Sama is a whirling movement represents a mystical journey of man's spiritual ascent through mind and love to the stage of (Perfection) The whirling is the basic principle of existenece where everything is going on in the universe. Rotating counterclockwise is a sign of freedom from constraints of time.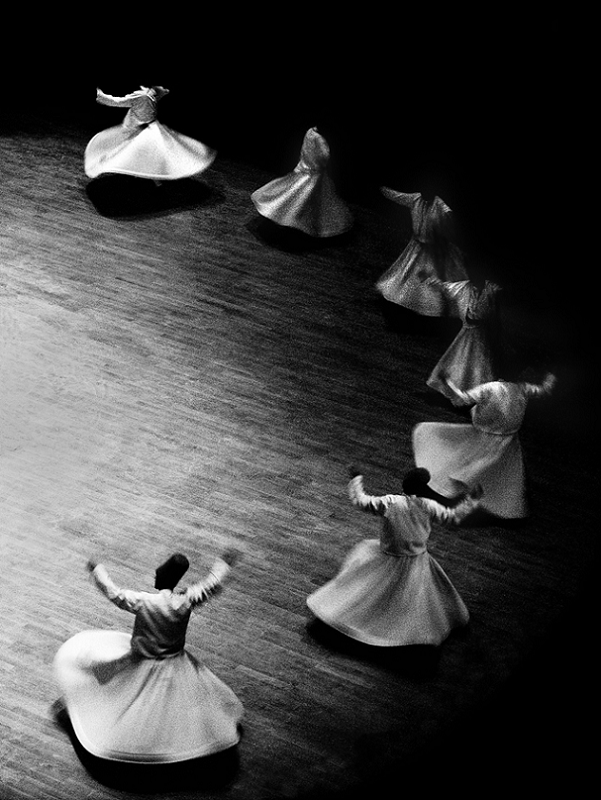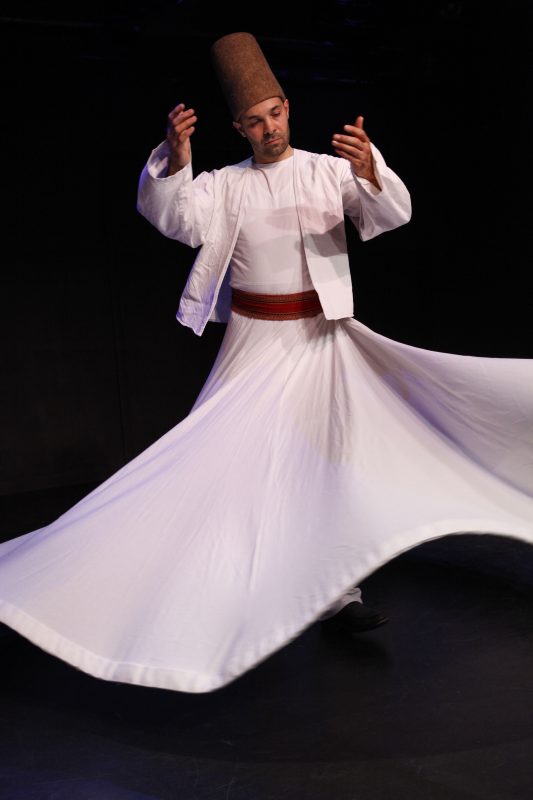 The dervish takes off his black cloak,which symbolizes the fetal body, and he is still wearing his white skirt ,which indicates the shroud, and the skirt is large and wide to indicate freedom and non-compliance. A wide belt shows his firmness,patince of hunger , and wears on his head a long brown hood which symbolizes the letter A. The first letter of the word God(ALLAH) and the brown color symbolizes the earth ( Ashes to ashes …. Dust to dust), he begins with a slow turn, then opens his hands like a wing and shakes upward in search of himself and the reason of his existence.
The whirling is with firming the left foot that rotates in the place with fast rotation and balanced rhythm.The fixed foot is Al Sharia and the moving foot is the whole life.
The right hand extends to the sky to seek the suppport assistence and the help of God (Madad) , and the left hand goes down to the earth to spread the  (Madad) and ignore this life , and during the whirling overcomes his desires as it is said you( die before you will die).